Hello my raviolis. I have some beautiful photos to share with you today. Let's start with this amazing tree tent. It is magical to me. What do you think? Wouldn't it be fun to sleep under the stars with fireflys blinking all around us in a tree tent?
We could talk about anything and everything and then fall asleep with the moon and stars shining down upon us.
Have you seen these before? This is hand art by artist Guido Daniele who specializes in illusion body painting. He has taken the hand and painted it to resemble many of God's beautiful creatures.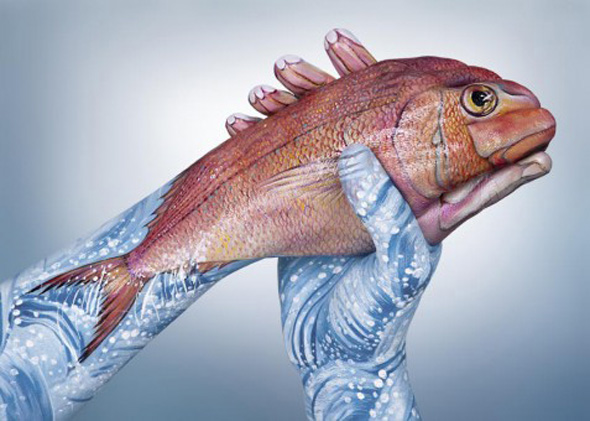 Which is your favorite? Do you know which is Grandma-ma's favorite? I'll give you a hint, it's NOT the fish. Even though you know how much I love the sea, that is not my favorite hand painting. If you think you know, tell me in a comment to this post. Love you my raviolis.